7 uni:docs PhD Positions available!
You can download the announcement here. Deadline is September 30th 2020.
Welcome!
The Vienna Doctoral School in Cognition, Behavior and Neuroscience (VDS CoBeNe) was granted in 2016 as one of the first Doctoral Schools at the University of Vienna, and was based in the Faculty of Life Sciences. After integrating in 2020 the Faculty of Psychology, as well as researchers in the humanities, the VDS is now a major interdisciplinary Doctoral School at the University of Vienna.
CoBeNe combines the strength of four main research areas: Psychological Science, Behavioral & Cognitive Biology, Neuroscience, and the Cognitive Humanities.
The aim of the VDS CoBeNe is to foster structured doctoral education at the University of Vienna and to create an environment supporting interdisciplinary research and research training. The school integrates excellent existing research centers in Cognition, Behavior, and Neuroscience in Vienna. These centers were previously mostly independent, and range from molecular/cellular/developmental biology to psychological sciences and the humanities.
The mission of the Vienna Doctoral School in Cognition, Behavior and Neuroscience is to enhance academic and professional development of graduate students, advance intellectual communication and scholarship across disciplines, and promote cultural diversity, scientific integrity, and international collaboration.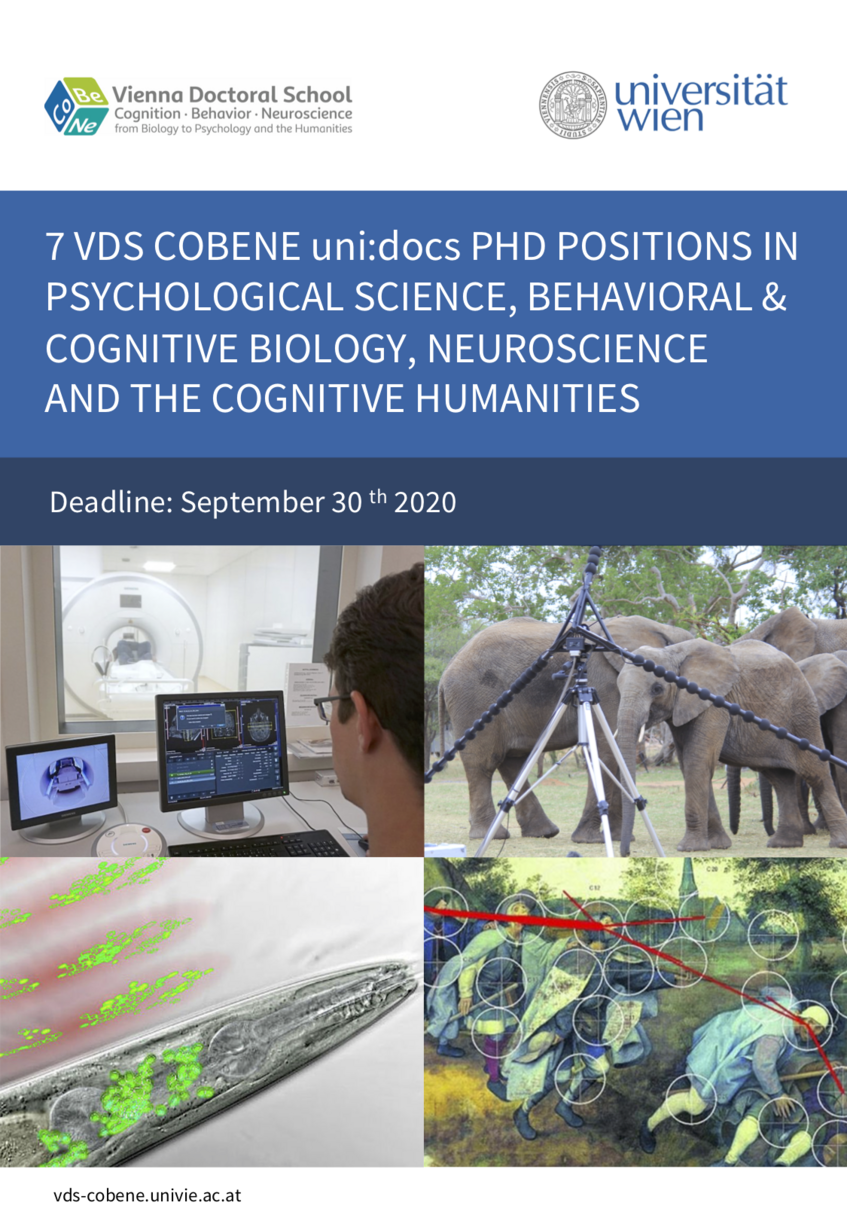 Our Office
You can find our office at UniVie Biozentrum, Althanstraße 14, Department of Cognitive Biology, 1090 Vienna.